Product ID: 9240085
Description:
【ONLINE CELEBRITY HUGELY POPULAR】
★2 in 1 selfie ring light with cell phone holder can be folded up to take anywhere, 360 degree rotating can free to adjust to any angle.
It can for live broadcast, live show, selfie, taking pictures, Video chat, reading books and so on.
【PERFECT LED LIGHT DESIGN】
★3 colors lighting mode and 10 adjustable brightness for your choose, meet all your needs in different circumstances.
3 colors lighting mode: white, warm yellow, warm yellow white.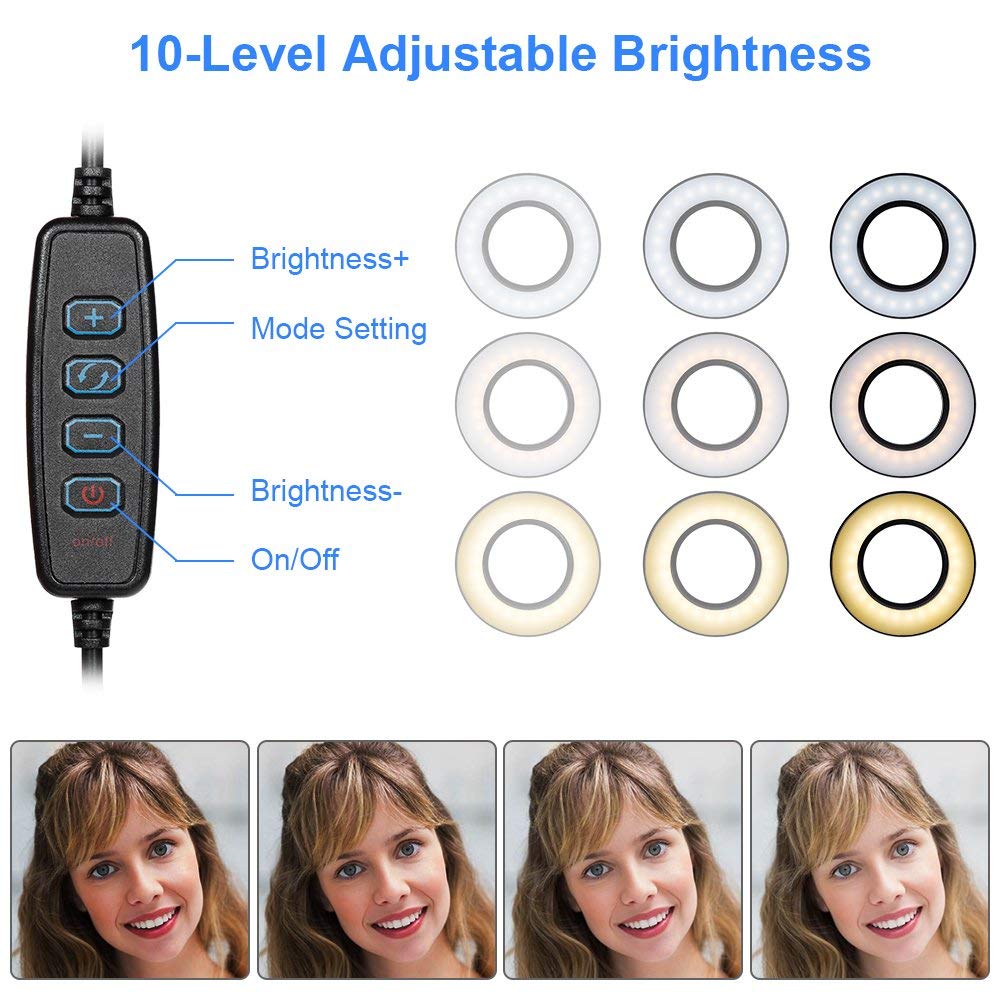 【USB POWERED LED LIGHT】
★The USB ports can be used with multiple devices, such as connect computer host, laptop, mobile power and USB charger.
You will be able to enjoy both the mobile phone holder and the lamp at any time freely!
★The support most of smart phones, such as iPhone 8, 7, 6s, 6s plus, HTC, LG, Samsung series, Huawei etc.
The sturdy clip base can be clipped on tables and bed etc.
It can prevent the slipping of the mobile phone.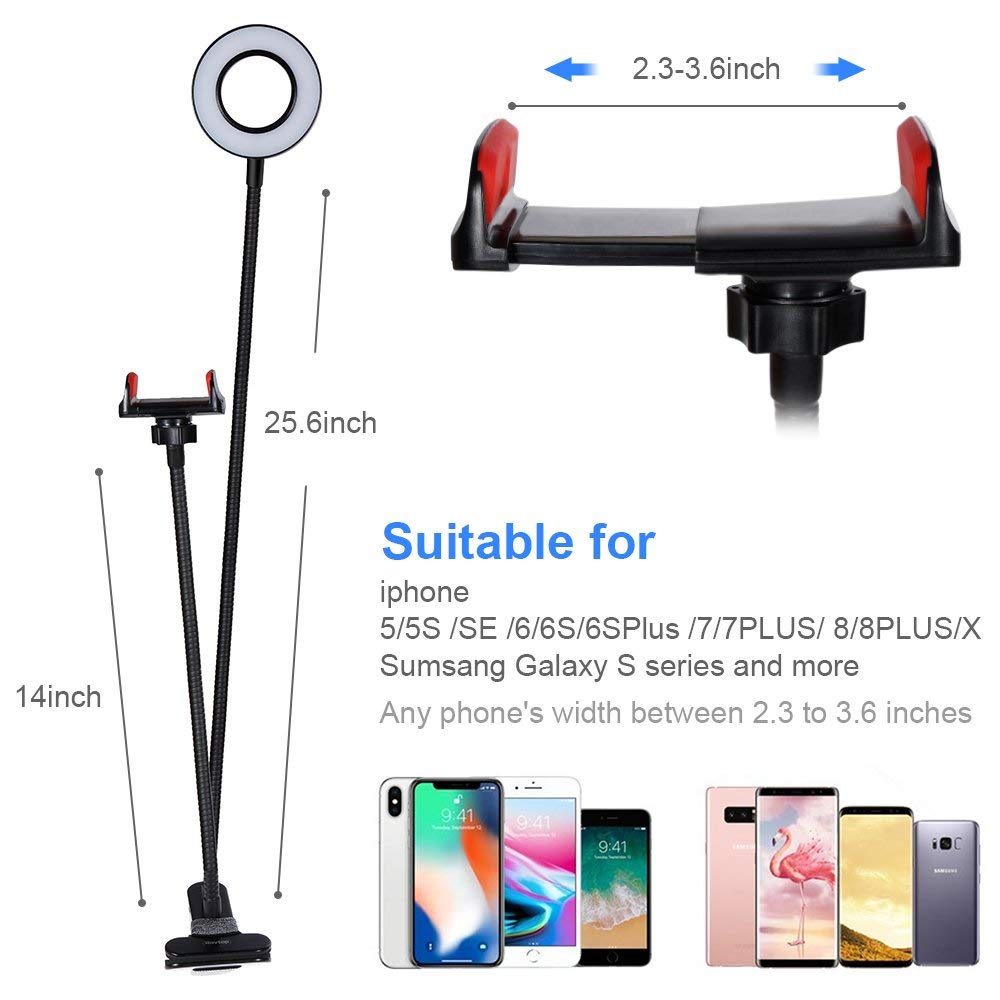 The fashion online celebrity explosion tool suitable for--
Social scene: Live Stream, Live Broadcast, Live Musical, YouTube, Facebook, Twitter;
Living Scene: Selfie, ReadiMakeup, Video Call, Bedroom, Office, Kitchen, Bathroom etc.
1. Even one person can take good pictures and record the perfect video.

2. It's 3 colors lighting mode and 10 adjustable brightness make you look more beautiful!
Power: 12W
Color: Black
Power Supply: USB interface
Width of cell phone holder: 2.28 inches~3.34 inches
Line length: 49 inches
Height of LED Light: 22. 5 inches
Height of Cellphone Holder: 13 inches
Level Brightness: Cold Light, Mixed Mode, Warm Light
PACKING LIST:
1 × Cell Phone Holder with Selfie Ring Light