Corporate customers place orders in batches at lower prices. Please contact us by email,
A Microphone for Phones with W49S LED Light, Phone Holder & Mini Tripod as a Vlogging Kit. A prefect set of YouTube Equipment for iPhone, Samsung DSLR Camera, Smartphone and etc. The essential Video Kit for vlogging, YouTube video filming, interviewing, podcasting,etc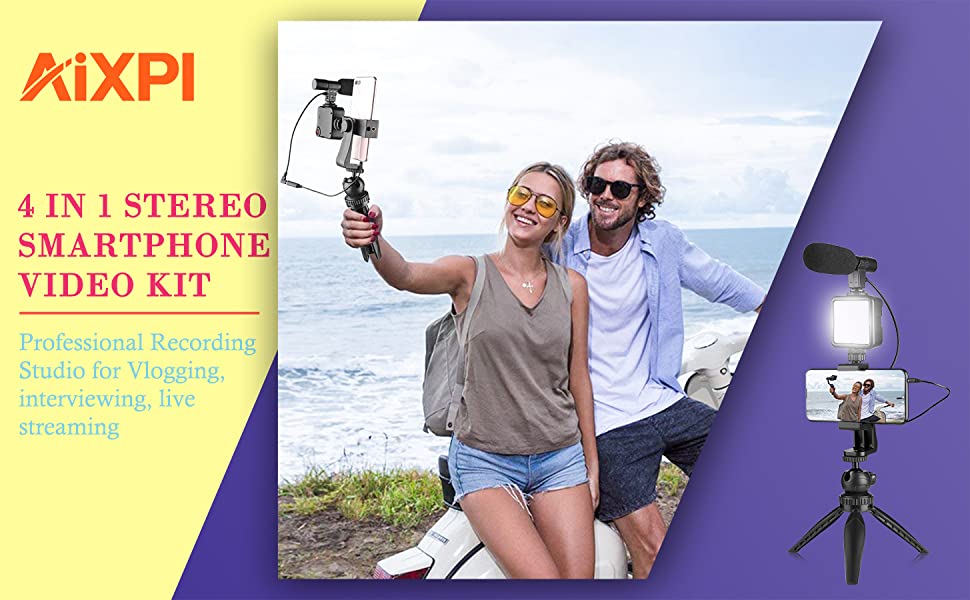 Professional Video Microphone Kit
Everything you need to Vlog on the go. Comes with a LED 49-light, a cardioid shotgun Vlogging microphone, an adjustable tripod & phone holder.
Delivers proper lighting, clear audio and steady shots. Perfect podcast kit for Vlogger, Youtuber, photographers, travelers.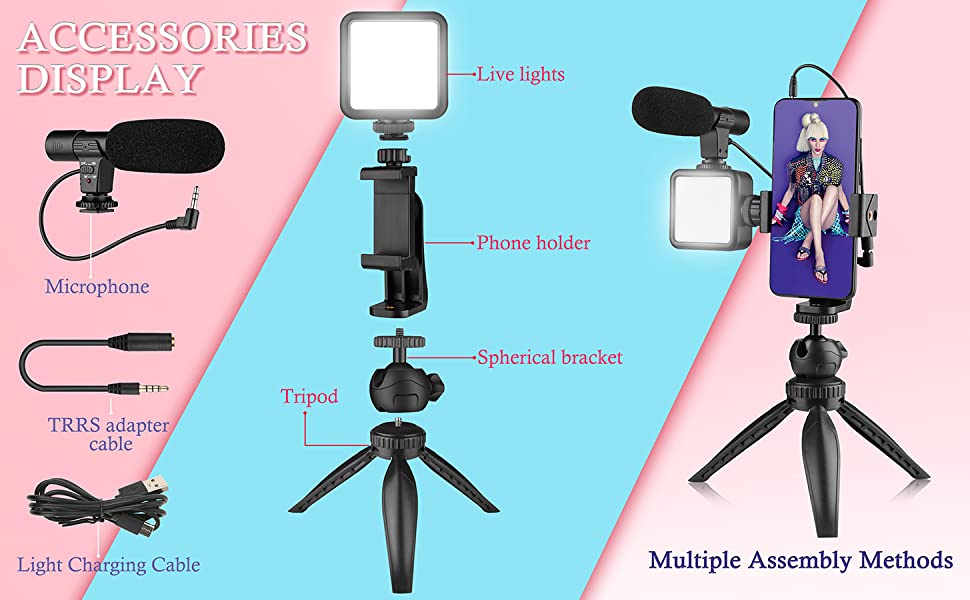 Directional & Anti-interference Microphone
The shotgun microphone utilizes a cardioid polar pattern. Features a shock mount & windshields that helps minimize movement & wind noise to make a crisp video.
Battery-free, works with all DSLR & Mirror-less cameras and all smartphones with a 3.5mm audio input jack. It is an ideal podcast YouTube starter kit.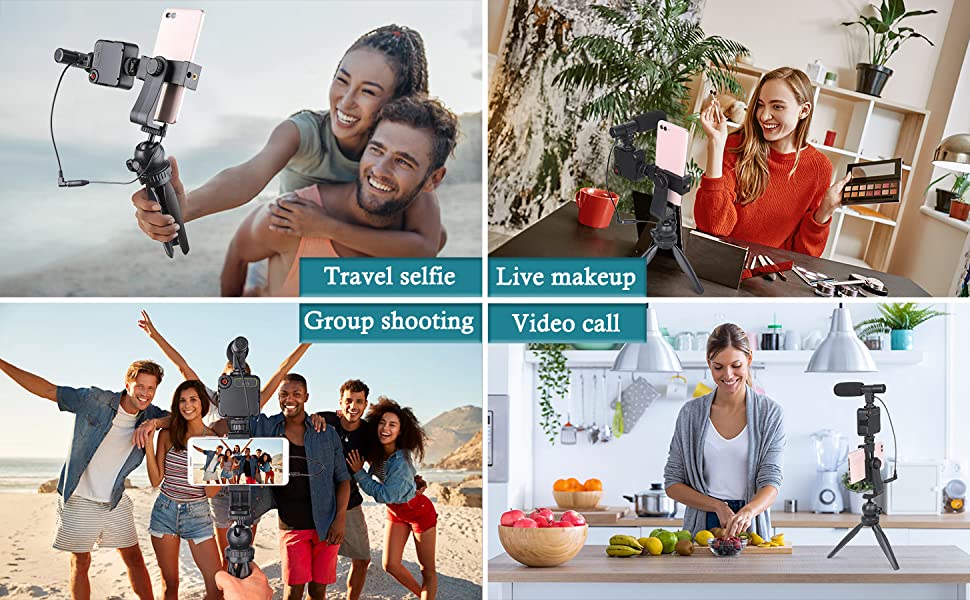 Fancy & Soft Video Light
The mini LED Light is built-in 2100mAh rechargeable battery and Includes an upgrade silicone soften light diffuser, makes the light softer, no dazzling.
Features warm & cold light LEDs that are adjustable to 0-100% brightness levels & 5600k color temperature to fit any situation. Provide an even & pleasing illumination. Great vlog kit for Vlogging, broadcasts, Youtube, TikTok.

360°Adjustable Phone Holder with Cold Shoe
This unique design phone holder supports 360°rotation, allows your phone to be set vertically and horizontally, the cold shoe mount on the phone holder suits for the LED photography light and microphone, multiple assemble ways according to your needs.
Specification:
Shotgun Microphone:
Type: MS(Mid - Side) Stereo Wire
Length: 28mm
Power Requirements: 3VCR2 Battery
Battery Life: About 800 Hours
Size: 30.5*61*132.5mm
Weight: 45g
Frequency Response: 30-15000Hz
Sensitivity: -40dB (0dB = 1v/Pa at 1KHZ)
Pointing to the Features: Single Directional X 2
Signal-to-noise ratio: 76dB(1KHZ at 1PA)
The Loudest Level: 120dB at 1 KHZ harmonic distortion 1% or less.
Power Supply: 3V DC
LED Photography Light:
LED Units: 49 pcs
CRI: 90+
Battery: 1200mAh
Light Distance: 3-6m
Color Range: 5600K+/-200K
Size: 60*75*25mm
Power: 4W
Working Hours: 2-10 hours
Lighting Modes: 5 Modes, Brightness(25%-50%-75%-100%-SOS)
360° Rotation Phone Holder & Mini Tripod:
Mobile Phone Clip Size : 58mm-105mm
Interface : International Standard Screws 1/4
Tripod Size: 205*48*48mm
3 Level Height: 7cm-15cm
Product List:
1 × LED Photography Light with Light Diffuser
1 × Lighting Charging Cable
1 × Shotgun Microphone
1 × Mini Tripod
1 × Phone Holder
1 × TRS Cable