What is RGB light?
You can understand that there are different colors. That is, in the dark night, when you turn on the RGB Light, you will see colorful colors. These colors are eye-catching, focus your attention and add a different vibe to the interior.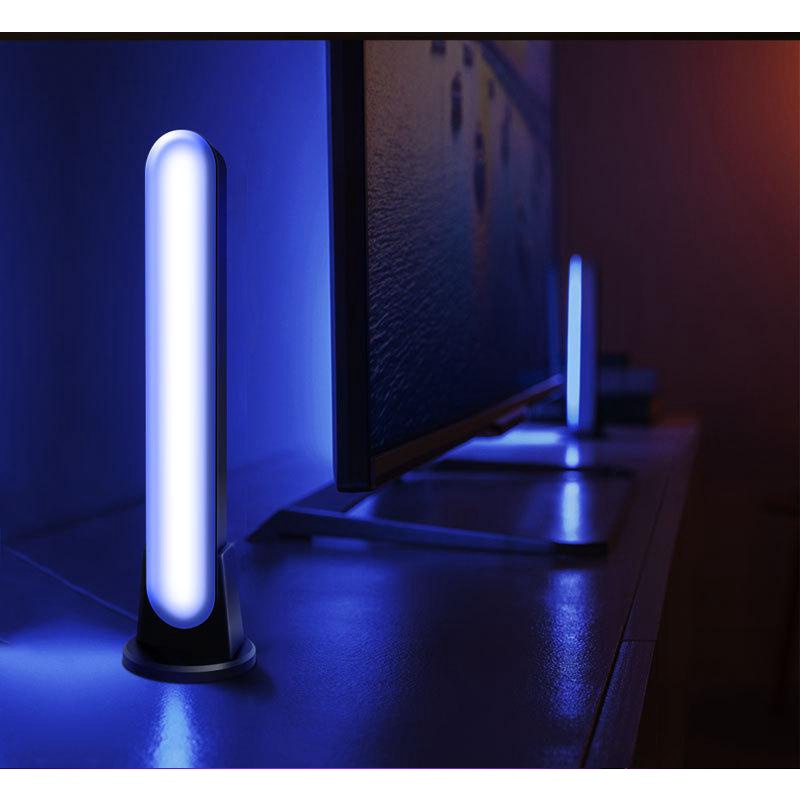 Color adjustment, scene simulation
16 million color adjustments, built-in dynamic mode, scene mode. The color adjustment can be changed at will, giving you a colorful world at any time. If you're a painter, and when you paint, you use a different color to make another new color, then you get a lot of different colors.
Now, you don't need to bother, there are 16 million colors for you to choose from, just like a colorful palette, you can choose the one you want, choose a light color and create a different atmosphere for you.
Time switch, delay switch
Generally, many household lamps need to press the switch button to turn on the work. But the biggest feature of AIXPI RGB Desktop Atmosphere Light is that it can be controlled by Bluetooth. In this way, it will save you more time to operate, which is not only convenient, but also a benefit for lazy people. Lying on the bed to rest and don't want to move, just pick up the remote control lightly, and press the switch to turn off the light.
If you want to keep it on all the time and don't want to turn it off immediately, you can also choose a timer switch and set the time, then the RGB light will automatically turn on and off, acting as your sleep light.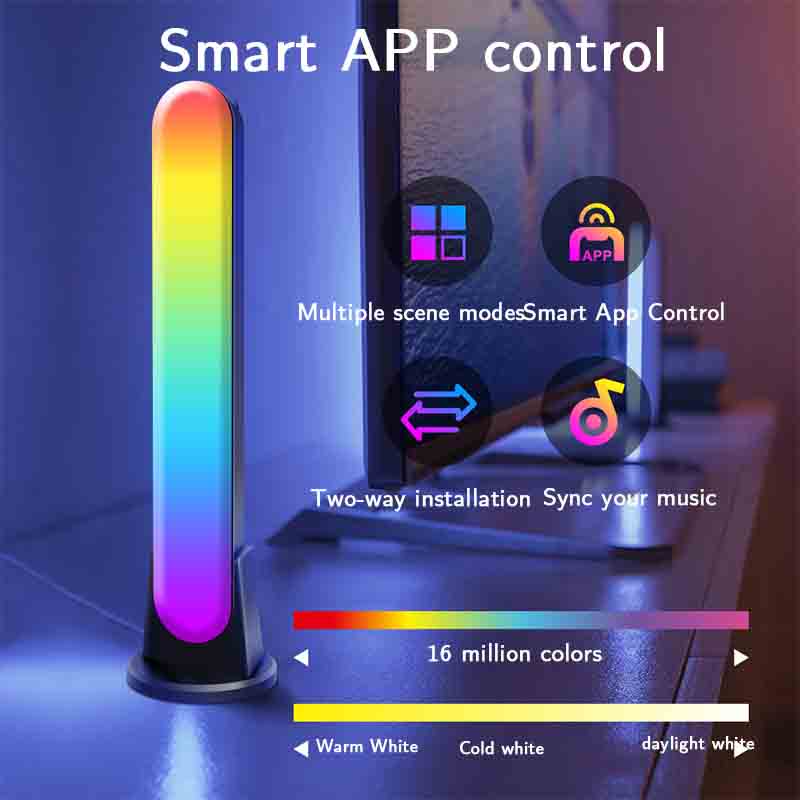 Small size
The size of AIXPI RGB Desktop Atmosphere Light is less than 30 cm, the volume is small, the weight is light, and it can be applied in different scenarios. If you want to go out, you might as well keep it in your bag, the purpose is to take it out for lighting at night when you need it.
Because the RGB light is rechargeable, you can charge it when you go out, and don't worry about the need for a socket to use it. If you still want to go camping, you can also bring it with you. In the wild, sometimes there may not be a light source. Bringing AIXPI RGB Desktop Atmosphere Light will become a good helper for your lighting.
Selection of color
The lights have different modes, and you can adjust them to colorful colors to make the lights more ambience when they are illuminated. You can also choose a single color, such as a separate color, red, green, blue, etc.
In addition, there is a single color, such as the most common white we usually use, choosing this mode can be used as fill light and Lighting use, no matter which light mode you choose, the functions are many and complete.