AIXPI ring light provides enough light to supplement the insufficient light in the dim environment , and it also has different light modes to adjust. A total of three color temperatures, and you can choose according to your own needs.

Different modes of temperature selection will show a variety of lighting color which create a different atmosphere.
Do you want to know the difference and application between the three color temperatures? Now, we will tell you.
The white light can make your skin look bright and flawless. When supplementing the environment with insufficient light, the anchor will not appear in poor mental state on camera due to insufficient light.

The anchor's face will look more energetic and the skin appear fair and ruddy. If the light distribution is not uniform, the face will look dark on one side and bright on the other under the camera lens of live broadcast. The distribution of ring light makes the light of the face sufficient and uniform, which avoids this situation.
The setting of yellow light looks more dusky in front of the camera, which may not be suitable for makeup. However, the warm light is suitable for the camera language that wants to express warm atmosphere.
For example, if you want your video to be soft and warm, you can choose this lighting mode.
Warm light is more rightness for makeup. It has a brightening effect on the skin which can brighten the skin and the warm light tone is suitable for brightening effect and beauty videos. The warm light effect, it is white, but this white will not have a false feeling.

On the contrary, it can see the state of the face very well, such as acne, spots and so on. When making tutorial or test video, it can brighten your face, let the audience see clearly your skin condition.
At the same time, it can appear that your skin condition is pretty good. You can make appropriate adjustments to your makeup.
Moreover, white light is better for lighting and is used in dim light. White light can be used to supplement the dim environment and make the light more sufficient.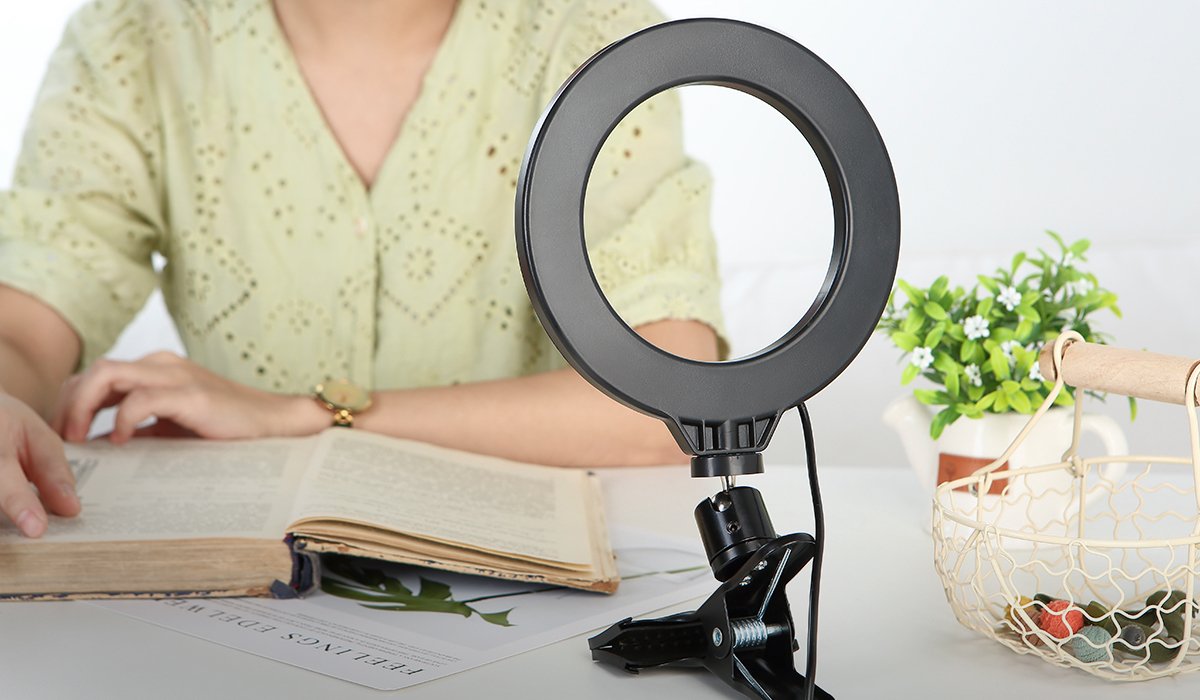 There are three color temperatures for you to choose from, and 10 different levels of brightness for each color temperature.
You can adjust the lighting according to what you want your video to look like.
Highly adjustable
Compared with the light box, AIXPI ring filling light has high cost performance and the advantage is covering a small area. Moreover, it is equipped with a holder to provide the interface of fixing mobile phone and camera, which is convenient for multi-angle and convenient shooting.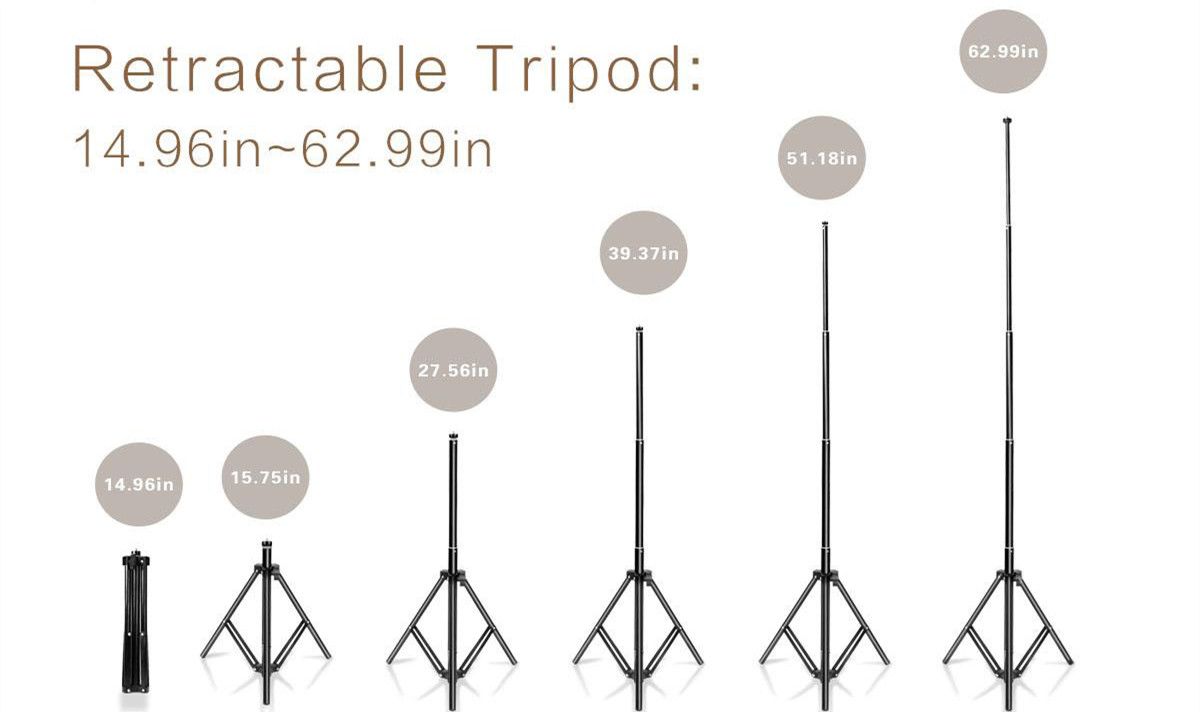 The AIXPI ring light holder can be pulled to the floor, stretching up to 160CM, right where you can reach your hand. Height can be adjusted to long or short freely. It is also good for shrinking up to a desktop. You can receive easily rise when you don't need for it. Besides, you are able to fill below the table or sofa conveniently that will not occupy a space.
AIXPI ring light is cost-effective, taking up a small acreage and has a retractable stand that retracts when not in use. If you need to take pictures outside, you can tuck the right light holder into your backpack so you can carry it outside easily without taking up too much space. That way, you don't have to worry about taking the subway or bus.
The tripod is strong and durable
The material of the bracket is made of aluminum alloy. Aluminum alloy has high strength, good stiffness, strong and durable, and it is resistant to corrosion, not easy to rust and fade, so the cost of maintenance is reduced. AIXPI Ring Light is cost-effective and more professional.
It is suitable for those who want to take pictures, make videos and use as a filling light. Don't you have a try to buy such a multi-functional AIXPI Ring Light?