Many people havestarted to do live stream. In the Internet age, everyone is a participant, andeveryone is a creator. Short videos have become one of the first choices ofmany people because of their fast dissemination and strong sensuality. Doing agood job in a video can bring you more fans and gain more attention.
When we shoot avideo, we need to decide the content of the video and determine what kind ofconsultation we need to do. Find out your strengths and interests, preferablydifferent from others, it will be easier to attract attention. At the sametime, a good video quality is also very important.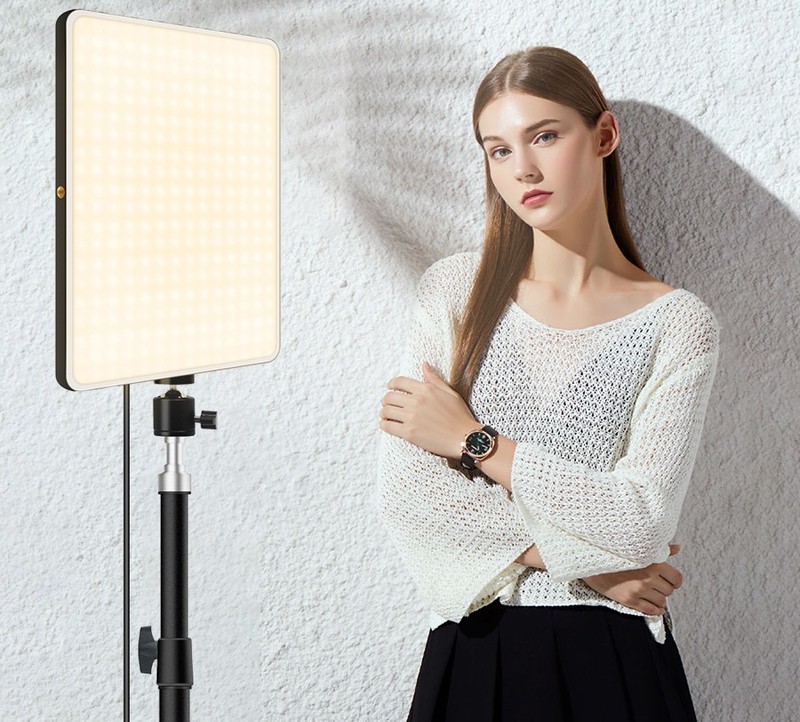 There are manyreasons for the good-looking video. One is the photographer's photographylevel, and on the other hand, it depends on the shooting equipment. If youshoot with a high-resolution camera, the picture will look much better. Butdon't forget an important factor, and that is light.
Having enoughlight will ensure the quality of the picture and help you make the video well. AIXPI LED video tripod remote control dimmable studio fill light can help youmake videos well. In a studio, turn on the AIXPI photography fill light portable photography light and let it fully illuminate the subject you need to shoot.
CRI 95+ Photo Light
The CRI of the AIXPI LED video tripod remote control dimmable studio fill light is aprofessional photography light, with a Cri (color rendering index) greater than 95, which perfectly presents the primary color of the object.
If you can bestpresent the original color of the object when you take a photo, then thepicture you choose must be the best looking. When you are ready to shoot a groupof things, you have thought about how to match the colors to look the best, aswell as factors such as composition, then what you have to do when shooting isto find a good angle to shoot the object. The color index determines whetheryour shooting results are consistent with the preset.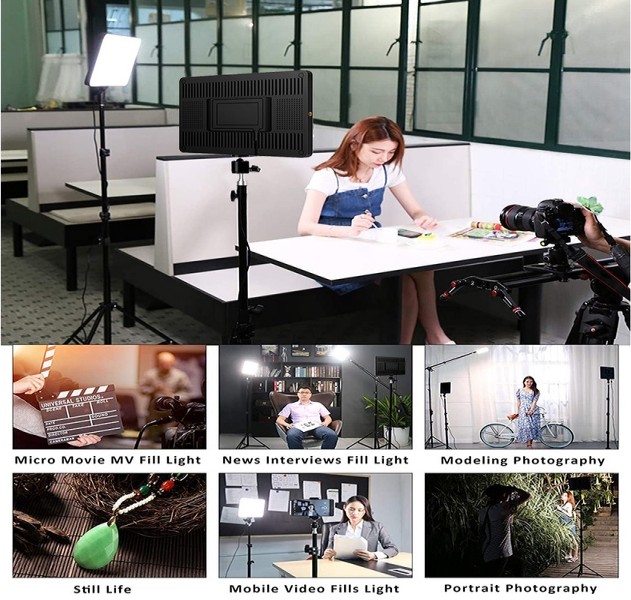 LED light board
This lighting kitfeatures premium materials, LED light beads, tripods, knobs, and quality inevery detail. AIXPI LED video tripod remote control dimmable studio fill light isthe shape of a light board, which is conducive to the divergence of the lightsource and uniform light distribution.
If you think it istoo troublesome to buy a large light stand, then you can choose AIXPI LED video tripodremote control dimmable studio fill light. It is too complicated and light inweight. Just put it there, you can easily fill in the light, and it is alsoconvenient to store. It is your right-hand assistant when you start makingvideos.
remote control
Comes with a lightremote control, which is convenient and easy to adjust the lighting effect. Are you worried that you will be in a hurry when taking pictures, and you will notbe able to cope with it, because it is time-consuming to adjust the angle andchange the composition picture when taking pictures.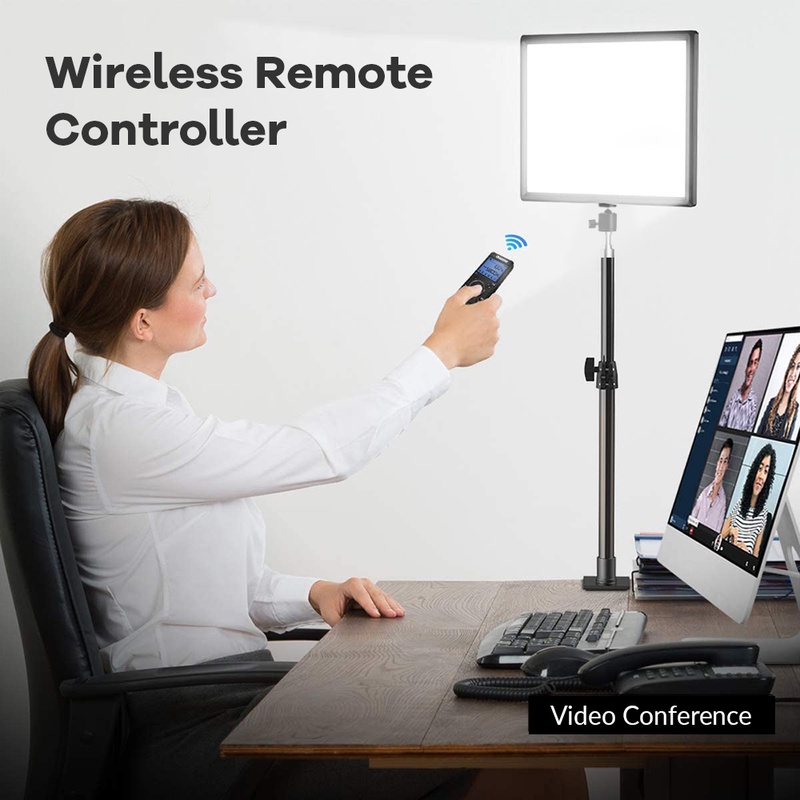 You will want to save timeand do more things, then You may lose some of your time when adjusting thelight. AIXPI LED video tripod remote control dimmable studio fill light uses remote control to adjust the light, which will make thingsmuch simpler. Imagine that when you need to adjust the light, you only need topress a button, and the remote control can change the mode of the light, whichnot only diversifies your creative environment , but also saves your creativetime.
Tripod
The Tripod of Light is a high-quality camera tripod that makes the tripod more elegant. Theheight of the AIXPI tripod can be adjusted, and the shape of the tripod of thebase can also be adjusted and changed, which means that you can easily changethe position of the fill light. What are you waiting for, take your shooting tothe next level and try it!