When you are driving, will you feel that the sunlight is too dazzling to affect your normaldriving, or that the light is too strong to stab your eyes? At this time, itwill be much better if there is something blocking the front.
AIXPI Car Visor Mirror with LED Light would be a good choice to use while driving. Not only can AIXPI Car Makeup Mirror with LED Light be used to block strong light, but it can also helpyou solve some special things.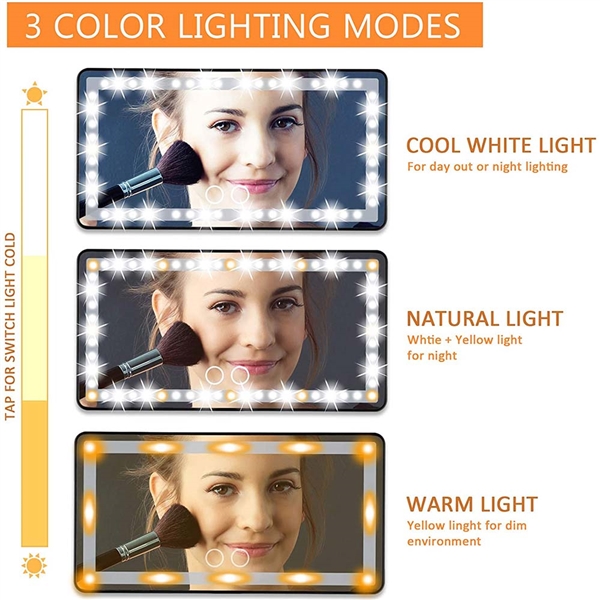 60 LED lights - The car vanity mirror has 48 white lights and 12 yellowlights. Long press to dim according to your needs. The color temperature of2500-5600K is equivalent to outdoor sunlight, and the makeup is natural andindistinguishable.
1500mha RECHARGEABLE BATTERY

This car LED light vanity mirror has arechargeable built-in lithium battery, you can use your car vanity mirrorwithout always plugging in the charging cable. Up to 8 hours of use aftercharging.
3 Lighting Modes

With two touch sensors, justtouch one of the touch switches to turn on and off or toggle the 3 color LEDlights. Long press to adjust the brightness of the light. A memory functionrestores this lighted mirror to the same brightness and color the last time youused it.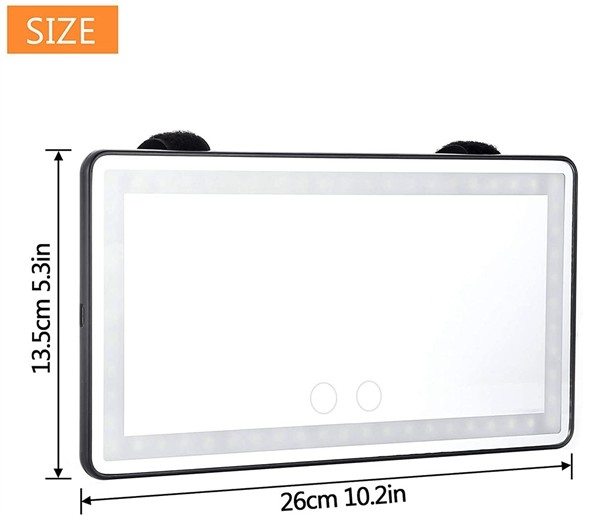 EASY TO INSTALL AND USE

Velcro design allows thevanity mirror to easily mount the vanity mirror on the visor. Open the Velcroto fix it on the visor without hurting the visor and no other tools arerequired. The compact and lightweight design does not take up extra space inthe car.
Ultra-thin

does not take up space in the car. Easy to install on thevisor, easy to use and hide. Unlike ordinary sun visors, AIXPI is very thin,does not take up space, and is simple and convenient.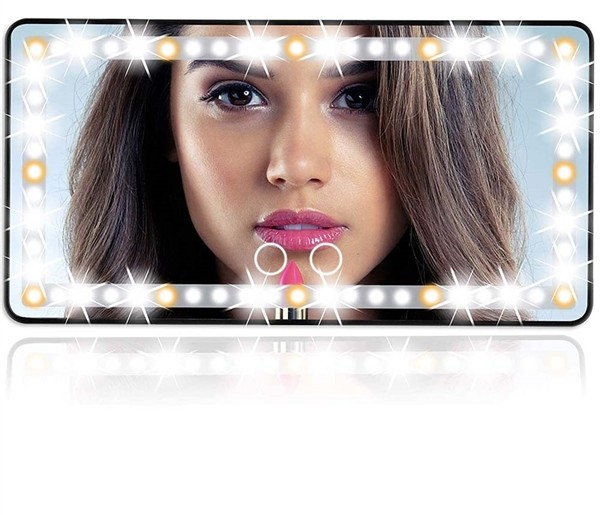 UNIVERSAL SIZE DESIGN

The vanity mirror measures10.2(L)*5.3(W)*0.4(H) inches and fits most car visors. Compact and lightweightdesign, easy to install and use, saving space in the car.
3 light modes
Light yellow, white, yellow + white 3 colors, long press to adjust thebrightness, suitable for all kinds of weather. Choose between differentbrightness levels that you can choose according to your liking, no matter theweather conditions.
Velcro tape
Use velcro straps through the hole behind the mirror and tie it whereyou want it to be mounted.