Lighting is very important for photography. Before turning your attention to lighting, you should find the best background for your needs. For more specific tips on how to light a backdrop for video, watch the below.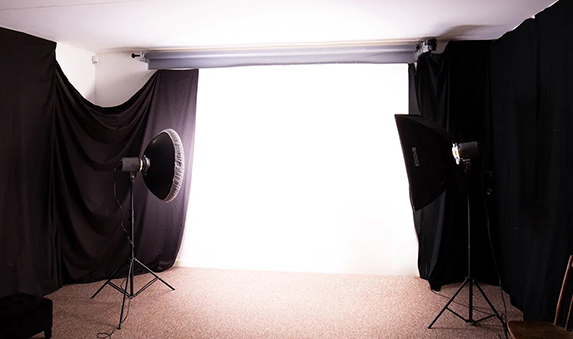 How to Evenly Light a Backdrop?
Main Light for Video
The main light is focused on the subject directly, while the auxiliary fill light is used to remove shadows in the backdrop of the photo. You may need to adjust the position of the light to get the ideal lighting effect.
Backlight
Next, we can add the light that will be behind the subject. Place it above the subject's shoulder height and point to it so that it can shoot out of their shoulders and almost back into the camera where you are going to take.
It looks like a main light, which is placed next to you and points at the subject directly. Although it adds some front lighting, it is also used as a fill top light. Its key function is to eliminate the shadows caused by the subject, so that you will not see dark parts on the backdrop of the photo.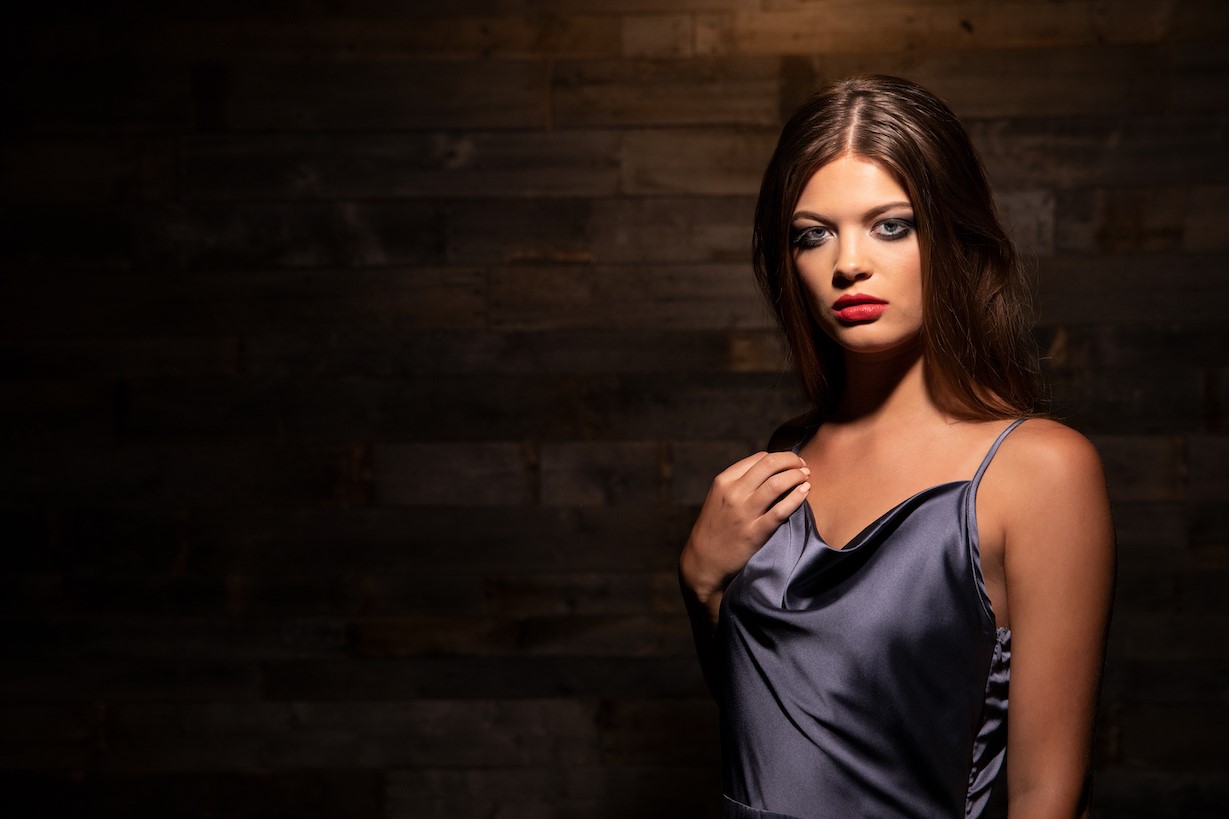 How to set a White Backdrop for Portrait?
If you cannot afford a professional background cloth, please buy a fabric store and purchase materials. White curtains or white walls can be used as emergency substitutes.
The lighting to the background should be at least 3 levels higher than the light on the subject. As for your subject, you should use a key light, we recommend using a softbox or flash.
If the overall portrait is dark, it indicates that the light is too bright, so you can test the photo by dimming the light.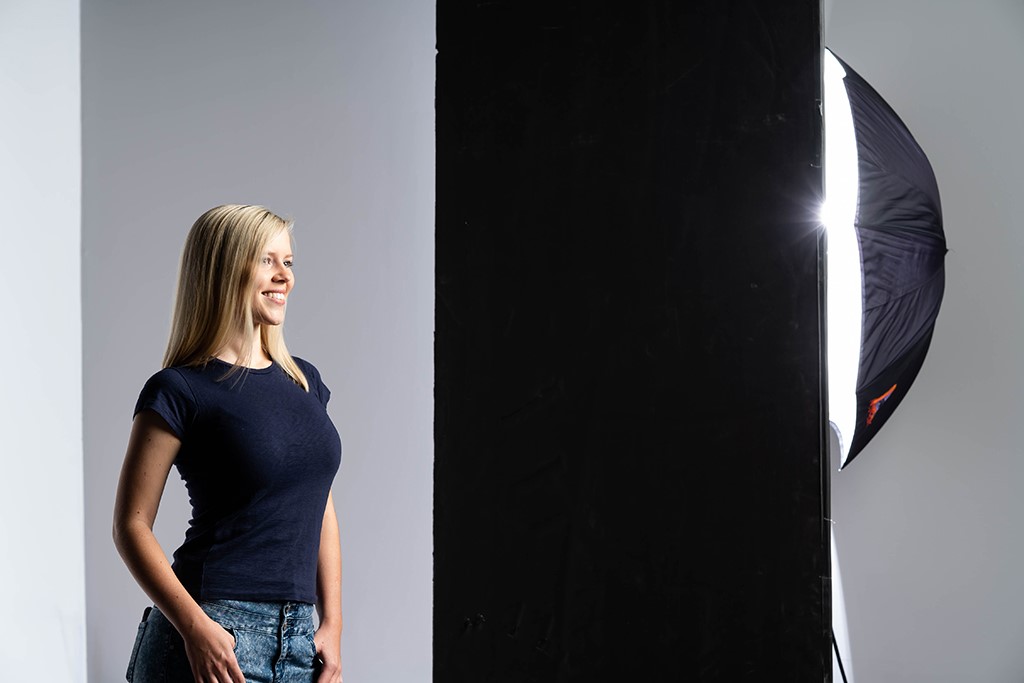 If you want something more dramatic in your portrait, a black background is recommended for you. Making the lighting on a dark background three levels darker than the subject will make it look completely black. Your subject should be at least three feet in front of the background.
Office Background for Photo & Video
Use your actual office as a Backdrop to convey authenticity. Seeing people in a natural environment feels real and adds a sense of time and place to the scene. The natural background feels spontaneous, rather than artificial. The office background is best for casual video conference and Zoom background.
If the background does not interesting or important to the story, please use a 50mm prime lens and blur it. This way you can focus on the person and stay away from what is happening behind them.
Consider what's in your lens and spend a minute moving any unnecessary or distracting objects. Don't even consider using fake plants, try to keep green and vibrant in the office.
Beauty bloggers or small studio may prefer the desktop ring light, which has a desktop stand tripod and fully dimmable LED bulbs. You can even find ring lights with phone holder specially designed for selfies that can be clipped onto your smartphone. These are the cheapest and best lighting for background of social influencer.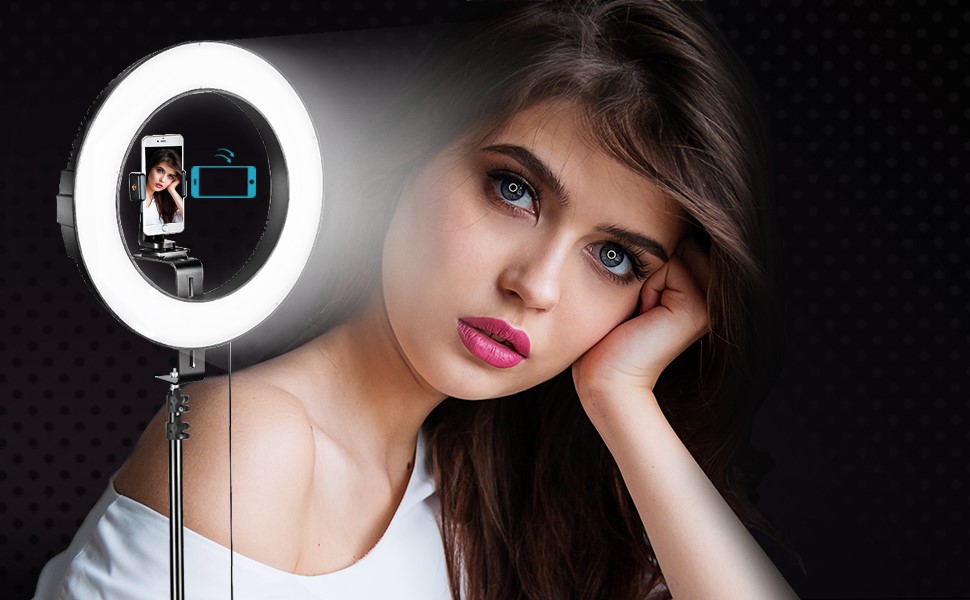 Summary:
You can even use your smartphone camera to take portraits in an affordable and portable setting without having a new professional camera. With the best lighting for zoom background, you can create perfect daily photos on TikTok and Instagram to get more likes and shares.
Related Articles:
What are the Different Types of Fill Light
How to Take Good Instagram Photos