RGB ring lights are the most versatile ring lights! Choose between a variety of different color options in RGB mode to make fill light and edge light more popular. It is more versatile than many ring lights with only 3 light modes, and can be used for many objects and scenes. This article is about RGB LED Ring Light setup & reviews.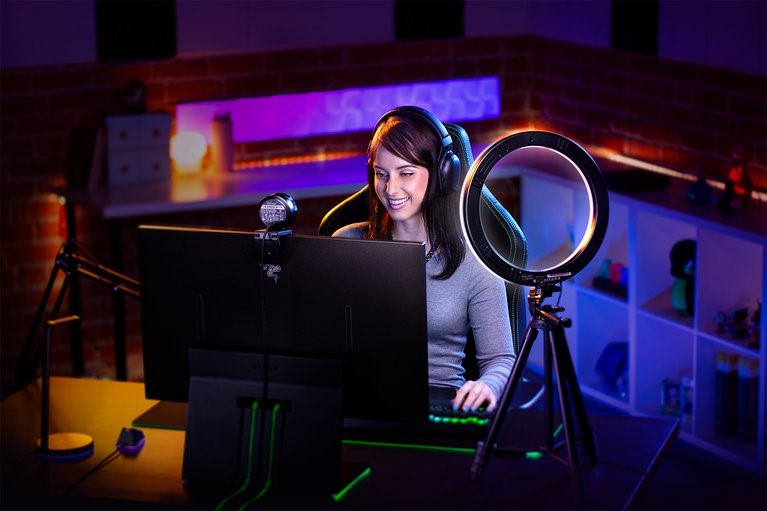 Why use Rainbow RGB Ring Light?
All of us like to add color to portraits and provide many excellent RGB LED lights. Adding colored lighting effects to your portrait can add popular elements to the image, but it will have some emotional response to different colors.
In addition to being used as a photography light, some RGB ring lights also have dynamic lighting effects, so that the color of the light can be switched and flickered regularly, making the lighting effect dreamier.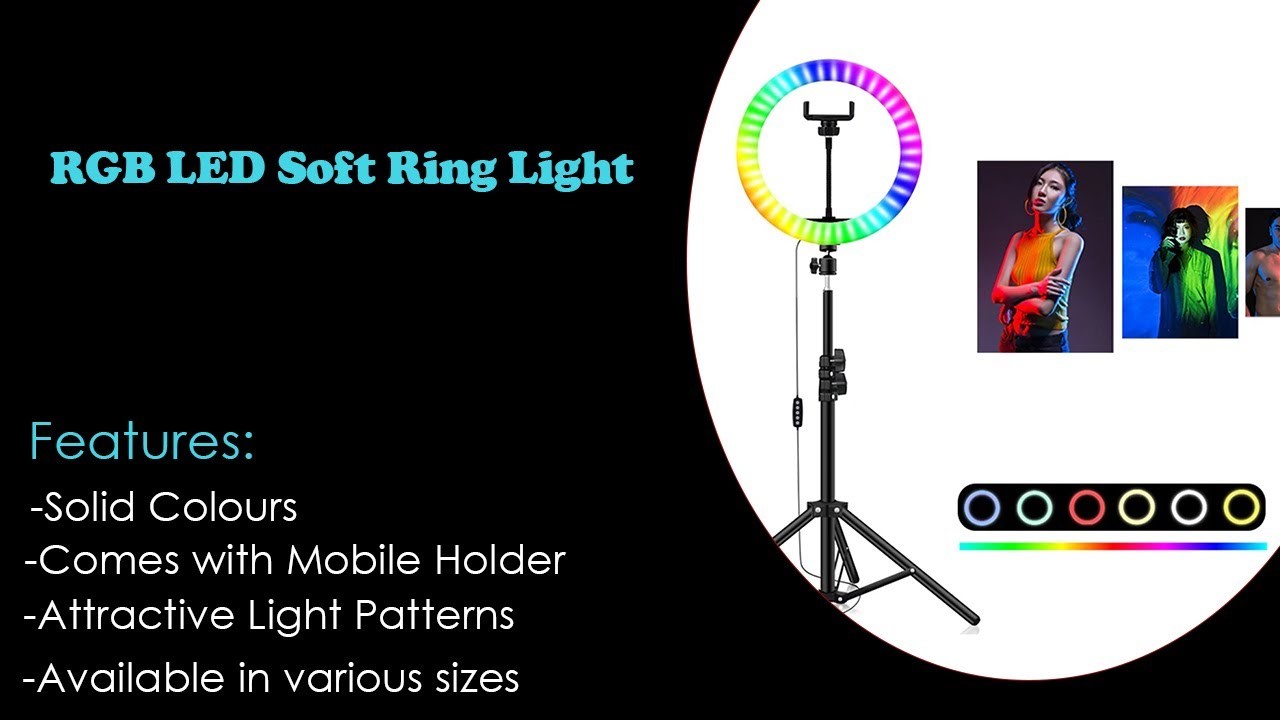 If you use the ring light in music sync mode with music playing, the brightness and color of the light will change with the rhythm of the music. People widely use this function to have a party at home, instead of going to the club, you can get the ballroom lighting at home.
RGB LED Soft Ring Light Setup
The RGB ring light can be changed to green, red, purple, orange, and blue by the controller. What to do if you decide to use the color fill light to complete the perfect portrait?
1. First set it to (at least close to) proper white balance without other colors of light (such as purple or green, etc.), which makes it easier for the viewer to understand the image under the lens. In addition, the large ring light can produce a soft and uniform main light. Because it has basically no shadows, I find that it is usually better to be used as a fill light.
2. Move the protagonist into the lens, perfectly covered by the light, and keep it at a certain angle, so that I can create a beautiful shadow on her face, and then adjust the color to fill the shadow.
3. Shoot through the center of the light to capture light in a perfect circle in the subject's eyes in any color. The soft, uniform light characteristics make this led ring light very suitable for glamour shooting and key lighting applications.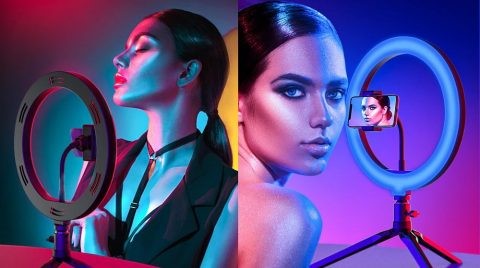 By using the RGB Rainbow LED Ring Light in this way, I was able to create a very popular effect, namely colored shadows. For this reason, compared to using only another light source, the advantage of using a ring light is that the ring light does not produce any shadows, so it looks more natural.
If you want to add colorful colors to images or videos or want to make the ring light as a cool mood light to illuminate the whole room, the AIXPI LED RGB ring light is right in your first choice. It has 16 RGB colors and 9 light modes, from pulse color to cycle display in the spectrum.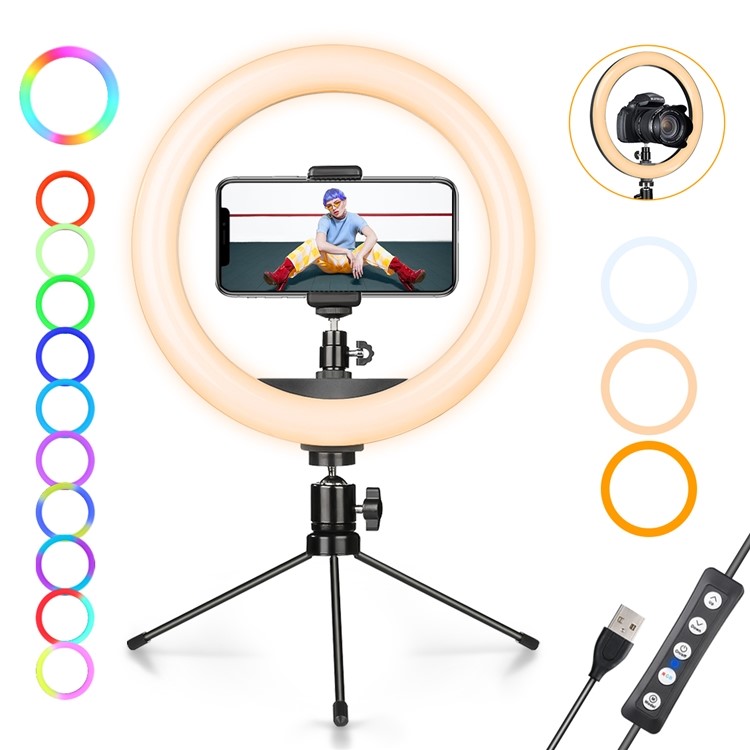 It also has cool, natural and warm lighting that mimics the traditional color temperature used under natural and artificial lighting conditions. Warm, white, natural and RGB color modes are available for you to choose, and ensure that you can always get the right color light in different situations. You will like it as a photographer, makeup artist, live streaming video, video creator, birthday, party, etc.
10 Inch Ring Light: The 10-inch size ring light is the best-selling size, because it just meets most of your needs. Whether you need to put it on the table or on the floor.
Tripod Bracket: The equipped tripod bracket is made of high-quality aluminum, and the length can be adjusted according to your needs.
All in all, the use of RGB Ring Lights in portraits has become popular because it adds another dimension you can use, not just exposure and shadows. Using colorful RGB light can help evoke different moods and feelings. RGB ring light instructions to help your phone camera or better picture.
Related Articles:
What is the Best RGB Ring Light