The best handheld magnifying glass inspects diamonds and gemstones and other demanding professional jobs, as are the hobbyists who collect rocks and minerals. In actual use, you need a light, powerful, and easy-to-use magnifying glass to read the guide on a book or medicine bottle. Before we choose a good magnifying glass, you need to know what is the best magnifying glass for reading.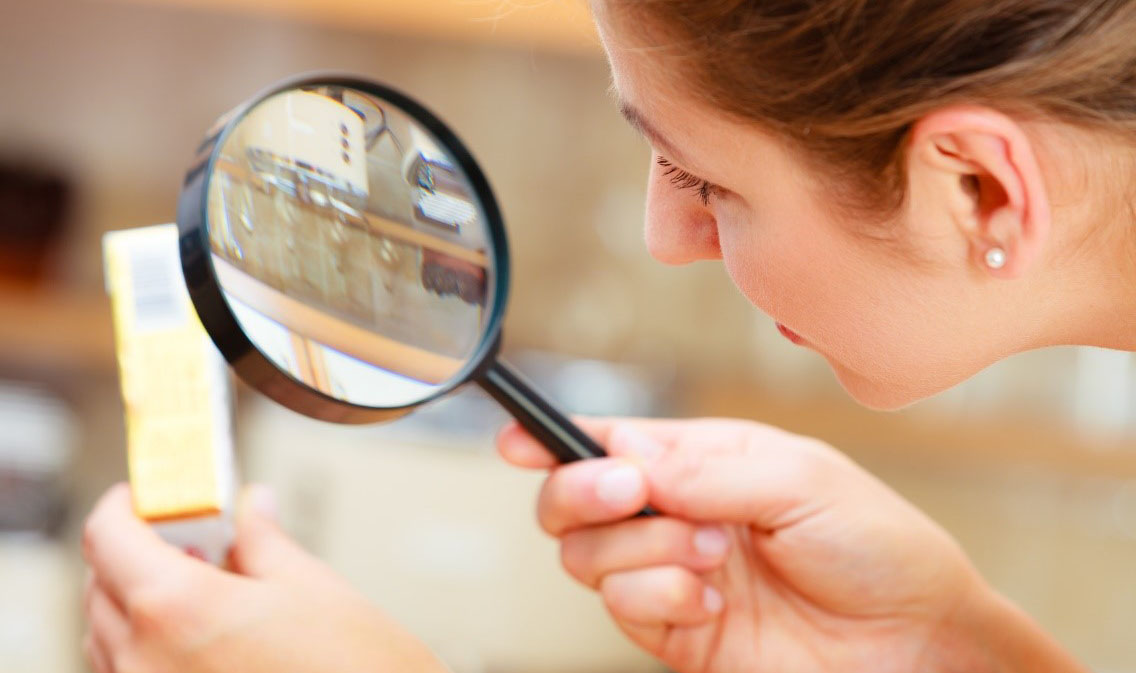 What is a Good Magnifying Glass?
Proper Magnification
2X and 3X lenses are the most popular choice for ordinary users because they can provide higher magnification without sacrificing the field of view (the diameter of the lens). On the other hand, a 10x magnifying glass will significantly reduce the field of view, but it will allow you to observe tiny rocks, crystals, minerals, microfossils, etc. more closely.
Improve Lighting
By simply getting brighter light or changing the type of light you use, you can see a big difference. The magnifying glass with LED light is your best choice. Use brighter LEDs and handheld design so that the light shines directly on your reading books.
The luminous handheld magnifier provides uniform and sufficient illumination, no glare, and the light visible area is suitable for reading in dim conditions. Doing some delicate crafts like welding, sewing, etc., then a magnifying glass with light can help you do your work better.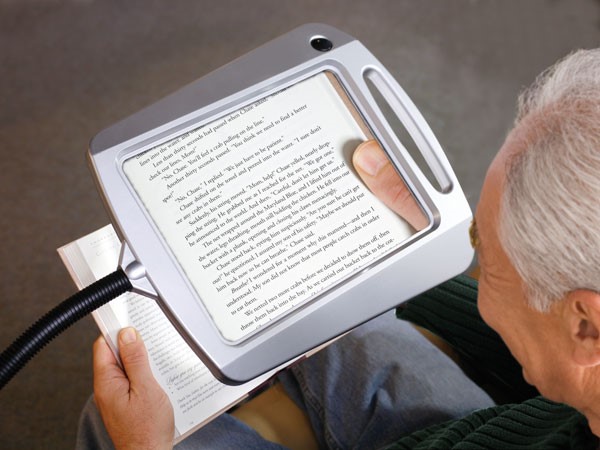 How to Buy a Good Magnifying Glass
- Do you need to enlarge the prints of your books, maps, newspapers, or crossword puzzles?
You can hold a magnifying glass with light. You don't need dozens of times of magnification, but it must carry LED lighting. In the face of reading and research, it is inevitable that you will encounter insufficient lighting, which can easily hurt your eyes or affect your work. Illuminated magnifying glass can help you well when reading at night.
- A magnifying glass to look at menus and labels, do you want to look stylish?
Pendant or key chain magnifying glass may be best for you.
- Do you need to release your hands when using the illuminated magnifier?
One of many hands-free options may be your best choice.
- Does your project involve studying the details of gems, stamps or documents?
The jeweler's magnifying glass is ideal for this type of work. This kind of general need to focus on choosing a high-power magnifying glass, which can see the details of the item more clearly.
What to Pay Attention to When Choosing a Magnifying Glass?
1) Check the lens for scratches
2) Put the magnifying glass on a piece of white paper and see if the lens has added its color. Then pick it up and check other objects, especially objects with more colors.
Good lighting is essential for a good magnifying glass. Here are some magnifying glasses with lights, which are both practical and light.
The appeal of this magnifying glass lies in its size and portability.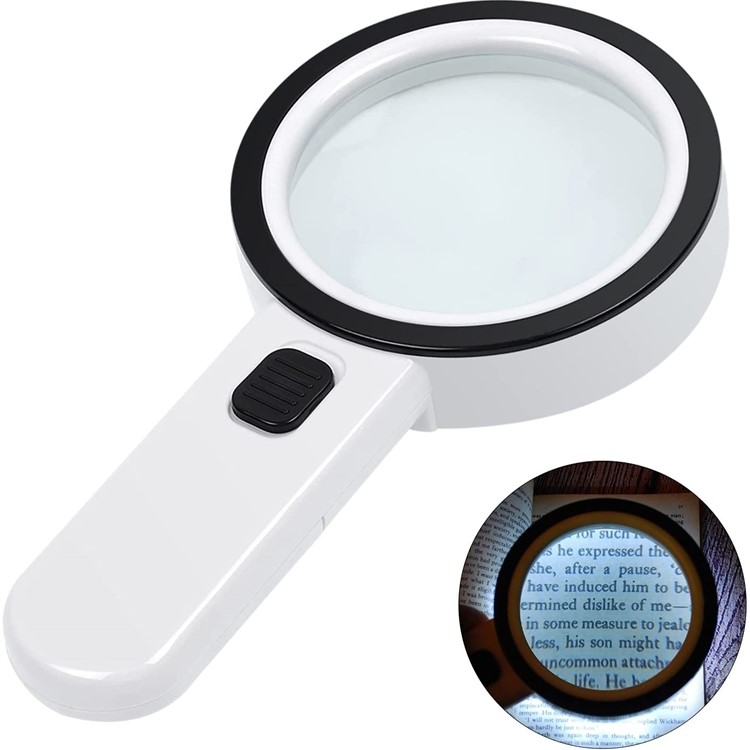 With a 3.15-inch polished acrylic lens and 30X magnification, it is ideal for reading small text, small electronic circuits, jewelry appreciation and other things that require you to magnify objects above average.
To make it easier to read text and view various objects, the magnifying glass is equipped with an ultra-bright LED that includes 12 led lights. The overall brightness is suitable for better reading & working experience. This is the best magnifying glass for elder with macular degeneration and hyperopia.
A4 Page Hands Free 3X Magnifying Glass with Light
LED illuminated hands-free magnifier with neck strap. The hands-free full-page LED luminous magnifier is a distortion-free luminous magnifier. Its LED lighting is suitable for any occasion, especially in dark places.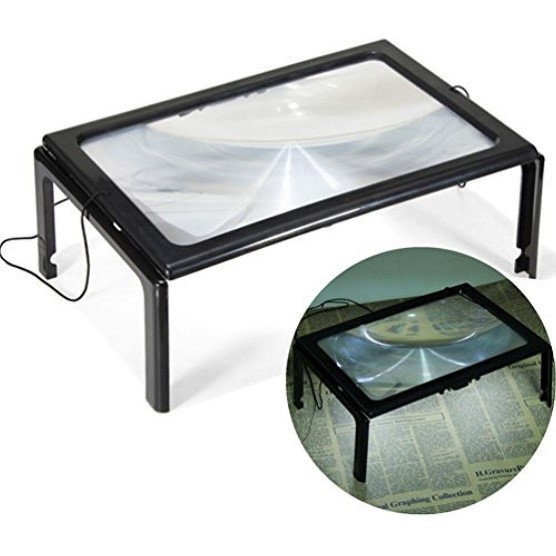 Features:
1. Foldable stand, no need to hold when reading.
2. It is clear, and the A4 size plastic magnifying glass plate must be the most popular product for the elderly, bringing them the joy of reading.
3. It is suitable for reading phone books, newspapers, magazines, sewing, model making, knitting, etc.
4. The plastic page magnifying glass is a 3X magnifying glass, which is light and easy to store, and can be flipped to your bookshelf.
5. Large A4 Page, easy to reading books.
6. The plastic full-page magnifying glass helps reduce eye fatigue and makes it easier to read small sizes.
BUSATIA LED illuminated magnifying glass with 3X and 45X magnifications
When traveling, you need light device. BUSATIA chose LED illuminated magnifiers with 3X and 45X magnifications. To read the fine print, please choose a larger 3X magnifying glass. But for smaller items, please use the 45X magnifying glass in the handle.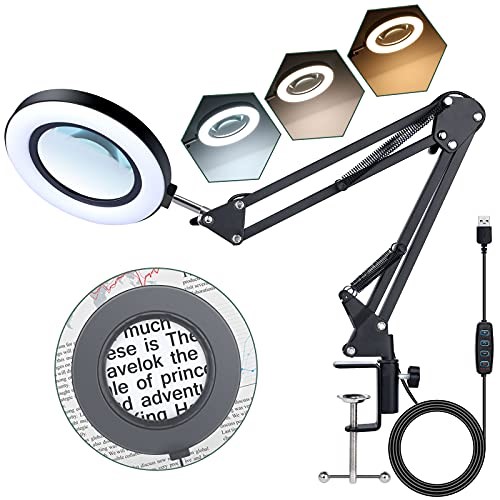 Where to Buy the Best Magnifying Glass
Amazon has the most types of magnifiers with lights. You need to know the characteristics of some magnifiers in advance to choose the most suitable among thousands of products. If you have your own shop or online e-commerce site, and you want to buy bulk magnifiers with lights, please tell us your needs, and we will get back to you as soon as possible. AIXPI has a professional LED magnifying glass design and production team, if you need a magnifying glass with your brand logo, then we can definitely reach a good cooperation.
The Bottom Line:
If you are dealing with small objects, depending on the size of the word, you should look for hands free magnifying glass for reading of 5x or higher to properly enlarge the object and reduce eye strain. You also need to consider the magnifying glass field of view. You want the words to be fully visible in the field of view of the magnifying glass while you are working.
Related Articles:
Why to Choose the Lighted Magnifying Glass for Reading
The Best Illuminated Reading Magnifier